CRM:
The Decision Builder CRM applicati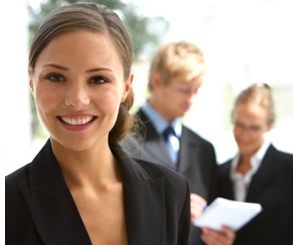 on will provide companies with the tools to shorten sales cycles, reduce administrative costs, reduce the time to track down information, improve reporting, provide quicker response time to customers and prospective customers, increase sales closing rates, and improve customer retention.  As a result the Decision Builder CRM application will allow companies to increase revenue by acquiring new customers, retaining existing customers, and better managing their customer and prospective customer relationships.
The Decision Builder CRM is fully integrated enterprise solution that will provide improved access to information across the enterprise system, will improve efficiencies and controls by eliminating the need to re-enter data and perform manual tasks.  Sales and Customer Service representatives will be able to perform their daily job functions better, faster and easier.  Businesses will be able to better organize and manage their customers and prospective customers, track all communication and events, and perform follow ups.
The effectiveness of sales and marketing activities can be tracked an analysed so that informed business decisions can be made to improve the overall effectiveness of marketing and sales campaigns.  Sales activity can be highlighted in order to motivate sales representative to meet objectives and quotas in order to achieve greater results.
The Decision Builder solutions takes advantage of current technology so that sales reps can access the CRM system through the internet or by using wireless devices such as I-Pads or tablets so that they will always have fingertip access to their customer and prospective customer information.  When working remotely, or from a virtual office, or when traveling, or from a customer's office the mobile sales rep will be able to access customer information and update information in the CRM system allowing them to be much more effective resulting in increased sales.
Some of the features of the Decision Builder CRM application are;

DECISION BUILDER CRM
•&nbsp&nbsp&nbsp Easily import data from external sources to update the prospecting data base
•&nbsp&nbsp&nbsp Motivate sales activity and monitor objectives by comparing actual activity to quotas
•&nbsp&nbsp&nbsp Generate campaigns and monitor results to track the effectiveness of different marketing strategies
•&nbsp&nbsp&nbsp Maintain detailed call history and contact notes by date
•&nbsp&nbsp&nbsp Maintain account status and closing probabilities including projected revenue for forecasting.
•&nbsp&nbsp&nbsp View company web site within the CRM programs
•&nbsp&nbsp&nbsp Immediate access to quotes and orders by account
•&nbsp&nbsp&nbsp Immediate access to contacts within an account with details such as phone number and extension, e-mail address, department, job title, and notes.
•&nbsp&nbsp&nbsp Review re-call dates for follow up activity and quickly set new re-call dates
•&nbsp&nbsp&nbsp And More

Return to Product Features