Decision Software is a Canadian developer of ERP (Enterprise resource planning), and MRP (material Requirements planning) Software Systems.  Our business management programs are designed to serve companies in manufacturing, distribution and service industries throughout North America.  With our wide selection of applications and your choice of on premise installations, as well as hosted and mobile cloud solutions we are able to provide your business with the solutions required to increase productivity and profitability.
Decision Software maintains a fully staffed service and support team made up of dedicated professionals committed to meeting the needs of our various clients. Decision Software's professional services department assists our customers in deploying the Decision Builder software quickly and cost-effectively.
Read More About Us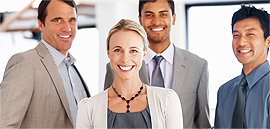 Schedule an online product demo with one of our analysts today or if you are in the greater Toronto area book an on site meeting with one of our sales associates and get a full understanding of everything Decision Software has to offer.
Read More