Strategy &nbsp Management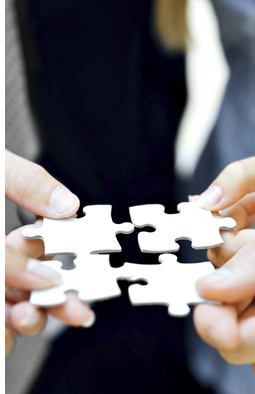 With accreditation in strategy management and facilitation techniques the staff at Decision Software use the balance score card as a model to help their clients refine and communicate strategy throughout their company. As part of the process our consultants:

&nbsp&nbsp&nbsp A. &nbsp Review Corporate, Business, and functional strategies currently used.
&nbsp&nbsp&nbsp B. &nbsp Assess how well these strategies are communicated within the
&nbsp&nbsp&nbsp&nbsp&nbsp&nbsp&nbsp&nbsp&nbsp&nbsp organization.
&nbsp&nbsp&nbsp C. &nbsp Determine how each department could contribute toward their
&nbsp&nbsp&nbsp&nbsp&nbsp&nbsp&nbsp&nbsp&nbsp&nbsp implementation.
&nbsp&nbsp&nbsp D. &nbsp Translate strategies into measures and targets.
&nbsp&nbsp&nbsp E. &nbsp Suggest and deliver appropriate measurement tools.

The Decision Builder Balanced Scorecard provides strategy management measurement and key performance indicators for the entire company. Designed to quantify strategy management execution, the Decision Builder Balanced Scorecard enables the measurement of performance across multiple perspectives such as financial, customer, internal processes, and learning and growth.

Driven by cause and effect relationships within the perspectives, performance drivers and outcome measurements can provide information about current and projected performance. By communicating scorecard performance, the Decision Builder Balanced Scorecard creates organizational alignment between behaviour and objectives and improves organizational effectiveness.

The Decision Builder Strategy management system draws information from all aspects of the ERP system. Objectives and measurements are displayed in a choice of ways that best fit the circumstance. Individual targets and result might best be displayed as transactions are being processed, such as sales orders or prospecting activities. Variances from plan might be sent as a notification by email such as a warning of a late customer shipment. The scorecard method puts all the critical variables into single strategic framework that links performance measurement to strategy to help understand what drives success. The notion of developing a cause and effect model is at the heart of corporate strategy. When the measures chosen for the balanced scorecard are carefully selected to fit in a chain of cause and effect, a concrete logic for creating value is achieved.

The balanced scorecard looks into the future and identifies the drivers of future performance. Every manager knows that measurement motivates. If you put a spotlight on something, it will influence the way people act. If you believe that and you want your organization to move to the future then, you should measure that pathway to the future.